When you first launched your website, it seemed to meet your needs and be an asset to the business. Over time, however, things change, and a website that once supported your organizational objectives will often morph into something that actually works against your achieving your business goals.
To be sure, websites have become critically important to businesses. Your site is your public persona and encapsulates your company image. It may be the primary sales agent for your firm's goods and services, or it may be offering the first impression to prospective customers, determining whether they decide to further research your offerings and potentially become a customer. You cannot afford to neglect your website. You want your website to contribute to the growth of the organization, but a neglected website works against you.
So how do you know when it's time to redesign your site? Chances are if you're asking yourself that question… the answer is YES, it's time!
Is Your Site Is At Least 2 Years Old?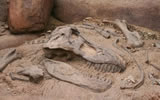 It's a good rule of thumb to redesign your site about every 2-3 years, and it's important to make periodic updates to keep current between redesigns. The web is ever-changing, and not just in terms of design styles.
There are always new developments that create better, more user-friendly experiences for web users. Staying up to date with current design trends and new usability techniques creates a better experience for your users and keeps you on the cutting edge.
Does Your Site Autoplay Music or Video?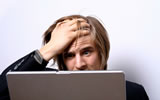 This one is less common, but nonetheless annoying. Users like to choose what content they engage with, you can't force it upon them. I almost always leave a site right away if it's playing music because it's startling.
More often than not, your users are going to be in a situation where they don't want an electric guitar solo or the sweet musings of Kenny G blaring from their computer without warning. So just don't do it.
Do You Have a Flash Animation "Enter Site" Intro?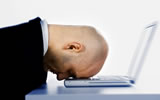 This is just a way outdated trend. Watching an intro takes up your users' time and deters a lot of people from the site. There's really no reason or benefit to having an introduction to your site and most people will just click the skip button anyway.
Another thing to consider, Flash animations don't show up on iPhones and iPads, so a lot of people are going to miss this content regardless.
Is Your Site Is Tiny?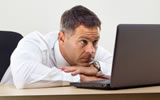 If your site is only 800 pixels wide and you're using 12 point type, I'd like to know the reason why. Most desktop users keep their browsers wide enough that you shouldn't feel forced to cram everything into one little square.
(And if they don't, all the more reason to go responsive!) There's plenty of real estate to work with, so space your content out and give it some breathing room. Tiny websites look dated, and your users shouldn't have to use a magnifying glass to access valuable content from your site.
Is Your Site Responsive?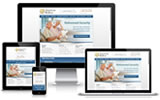 You hear us pushing responsive all the time, and for good reason. Responsive design is about good usability. It's smart, and it ensures your customers will experience your site as you intended no matter where they view it from.
Once thought of as a trend, it's become recognized as the new standard in web design. We access the Internet from an absurd amount of different devices, all with different screen sizes, and that's not going to change anytime soon.
You need to account for the wide range of screen sizes your users will view your site on, and take advantage of responsive design to cover all your bases.
Does Your Site Take Forever To Load?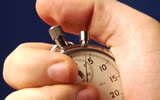 We humans have pretty short attention spans (about the same as a goldfish) and even less patience. We want everything on the web to be lightning-fast. If your website takes more than 4 seconds to load, you're likely to lose a third of your visitors in that time.
As ridiculous as that statistic may be, it doesn't change the fact that the longer your page takes to load, the more customers you'll lose. Another important point to consider here: Google considers website speed in their search ranking algorithms, meaning you'll fall further down the list of search results if your site is slow.
Is Your Site Search Optimized?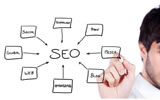 This ties in with my last point about getting buried in search results. The whole reason you're online is so your customers can find you there.
Accessing your site is how your customers will find crucial information about your business, figure out how to get in touch with you, and potentially purchase your products/services. If you're getting buried under your competition in search results, you need to do something about it.
Can You Update Content Easily?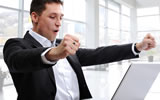 The inability to control what's on your site makes it impossible to stay current and provide your users with the most up-to-date info about your company.
The lack of current information will not only make your site look dated, it can also hurt your business. If you're no longer offering a certain product or have extended hours of operation, your customers need to know.
Make sure that you enlist the help of good content management system like NemesisCMS when you redesign your site.
Does Your Site Link to Your Social Media Accounts?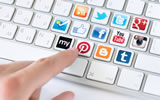 Having a social presence online is crucial now. If you aren't sharing those accounts with your target audience on your main channel, your website, then how will they find you?
Social media is a great way to build a relationship and keep in touch with your customers, as well as promote your business. It's as simple as including the social links in the header or footer of your site, or the contact/about page.
This way, your customers know exactly where to find you and can engage with your updates.
Does Your Site/Reputation Appear Credible?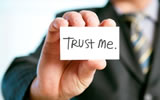 The best way to know the answer to this is to view your competition. If you own an Italian Restaurant in Cherry Hill, search "Italian Restaurant, Cherry Hill," in Google and see what your competition looks like. How do you compare? Objectively compare the sites and see where you would want to eat. If you can't compare, it may be time to polish the old website up a little. It is amazing how much a new logo and a simple design can change the credibility of a business.
The other huge way to gain or lose credibility is through review sites. Yelp! and Citysearch are two of the biggest. These sites are lists of companies and client reviews of the products and services they offer. Even if your business does not have an account others can list you and kill your business with awful reviews. Make sure to have yourself listed on those sites and constantly monitor and respond to bad reviews. Peer reviews are a huge part of potential clients decision making, you have to at least be in that conversation.
Is Your Site Mobile And Tablet Friendly?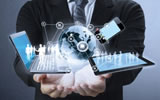 With smart phones becoming more and more economical people are searching the internet from their cellphones. If you have a smart phone go to your site's URL address and see what it looks like. If you can't view it or it is impossible to navigate you need to add a mobile site or change your site so that it is viewable on smart phones and tablets.
If you choose to add a mobile version of your site make sure it is easy to navigate. Big buttons and the pertinent information right there on the home page. When people are on the go your site needs to provide them with what they are looking for quickly or they will go somewhere else. If your site is not mobile or tablet friendly your missing out on a HUGE demographic.
Does Your Site Capture Potential Client Information?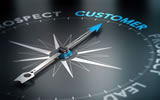 At the very least you must have a way for potential clients to contact you. A phone number and an email address are the very least you can do. It is vital for your company's marketing for you to capture data of potential clients and to store it for future use. A simple contact form will allow your clients to ask you any questions they may have and also will store their name, email address and phone number for future marketing campaigns. You should also entice your site visitors to fill out those forms.
Offer free coupons or other promotions to join lists and you'll see an increase in potential client data streaming in. If you don't have any contact forms on your site, you should add them as quick as you can, because you are not getting the most out of your site.
Does Your Site Receive Visitors From Search Engines?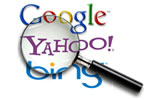 SEO (Search Engine Optimization) is extremely vital to the success of a website. You could have an amazing site but if people can't find it how does that help your business? Make sure whomever you use to make your site code it properly to be indexed by search engines. They should also provide you with a Google Analytics account to track your traffic, and place Meta Keywords and Descriptions in your back end code. It is also important to have relevant content that people will be searching.
For example this blog post is titled "Do You Need A New Website?" That is a logical search term for my business to use in order to find potential clients. Your site should be filled with words and phrases commonly searched by your target audience. Lastly if your business targets a specific area it is IMPERATIVE to have those areas listed on your website. If you only do business in Philadelphia, then make sure you have Philadelphia Pa written throughout your site. If your current site is not Search Engine Optimized, fix it.
Do You Like Your Competitor's Site Better?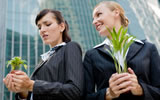 If you find yourself spending a sizeable amount of time creeping around your competitors' sites and admiring the scenery, it's probably time to step up your web game. Their site may be easier to navigate, more organized, or even just nicer to look at, and it's safe to assume your potential customers are going to spend plenty of time there if you do.
If you're guilty of one or more of these signs, it's time to consider redesigning your website. While some of these signs may be individual problems that you can fix and keep your current design, a good number of them are signs of a larger problem, especially if you're guilty of a few. Having a solid website is part of sustaining a successful business, so don't let yours fall behind the competition.